No-Show - Nood No. 9
Regular price
Rs. 2,199.00
Rs. 2,199.00
Sale price
Regular price
Unit price
per
Flat 10% Off On Purchase Of 4000₹ or Above. Use Code: ILOVENOOD
"These are my favorite nipple covers EVER! They last and they stick through sweat, dancing, working out, don't come off, and last forever." - Talah F. 
The only thing better than going braless. Introducing No-Show reusable adhesive nipple covers made from SkinFinish™ matte silicone for the smoothest, most seamless coverage ever. 
○ Reusable 50-100x with proper care 
○ Invisible SkinFinish™○ All-Day Comfort
○ Skin Safe ○ Sweatproof & Waterproof
○ Sustainable Packaging (FSC ® paper, Soy inks, 100% Recyclable)
Ships in 2-3 business days
Regular price
Rs. 2,199.00
Rs. 2,199.00
Sale price
Regular price
Unit price
per
Sale Liquid error (snippets/_price-product line 92): divided by 0%
Sold out
Skin Safe
Hypoallergenic and dermatologically approved.
Reusable
Guaranteed to last 3 months with proper care.
Skin Finish
Realistic SkinFinish is soft, flexible, and perfect under thin and sheer tops.
Worry Free
Sweat resistant tech stays put all day no matter what the conditions outside.
Invisible
Thicker center for coverage with precision-thin edges that blend seamlessly to your skin.
NEED A LIFT?
Using technology invented for athletes but designed for your boobs for reliable lift, shape and support that's first of its kind.
The Game Changer is a lifting and shaping adhesive bra that works for larger breast sizes and is guaranteed to stay on no matter what the temperature outside. Designed with a team of female engineers, the bra cups are designed to lift the breasts while creating a round and full breasted look. Ready to use out of the box, no cutting or personal stylist needed.
The NOOD Way
"We don't claim to be perfect, but we tirelessly pursue to be as sustainable as possible, because we believe that it is our responsibility to do what is right for our planet. It takes longer, it costs more, but is the right thing to do. We evaluate the most sustainable options throughout our entire supply chain. Everything, from the materials we use in our products, to the packaging, to the way your order is delivered has been thought through. Where we have not been able to eliminate plastic, we work with RePurpose to eliminate twice the amount of plastic we use from the environment. We are on a mission to set a new paradigm of sustainability in fashion."
- Astrid Montalta, CEO & Founder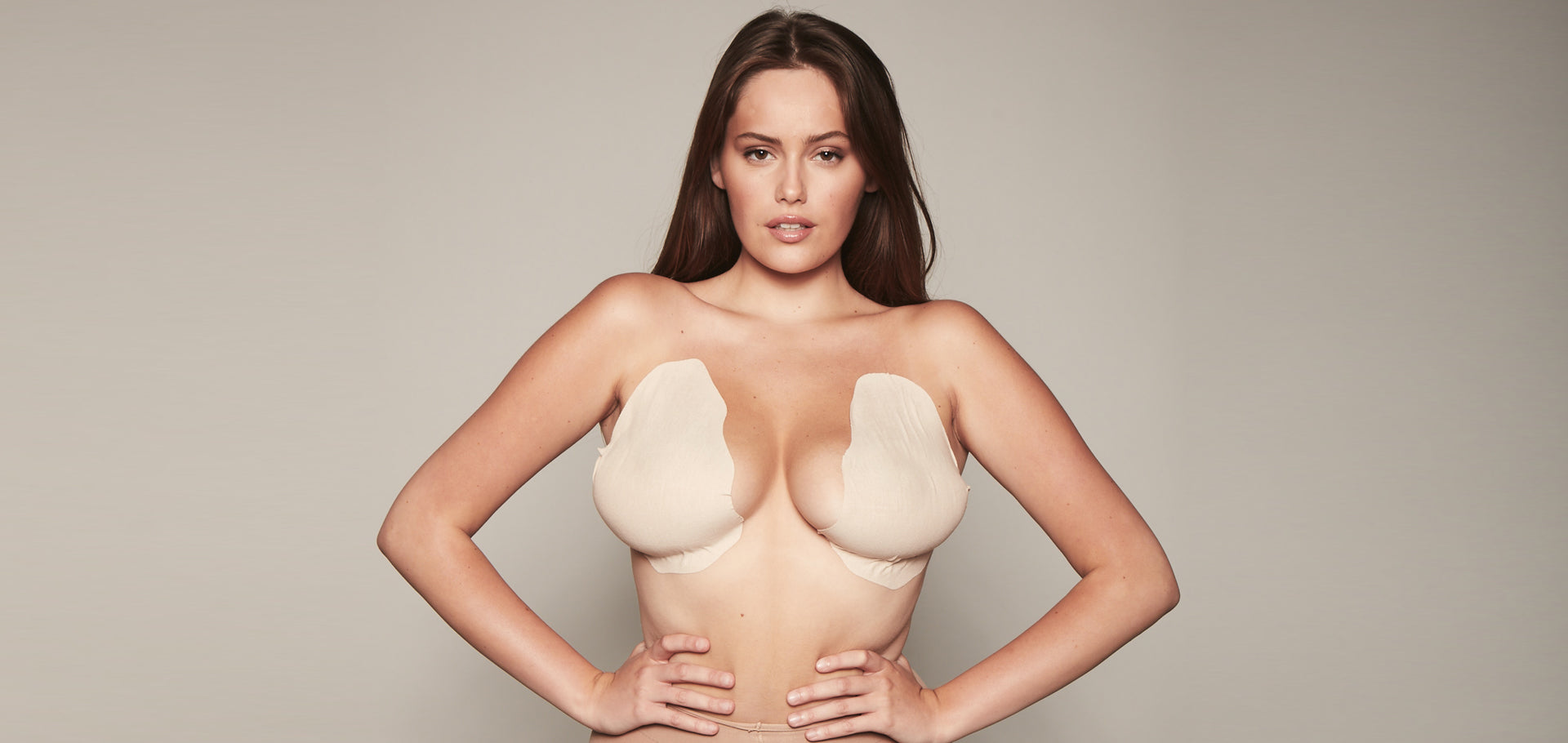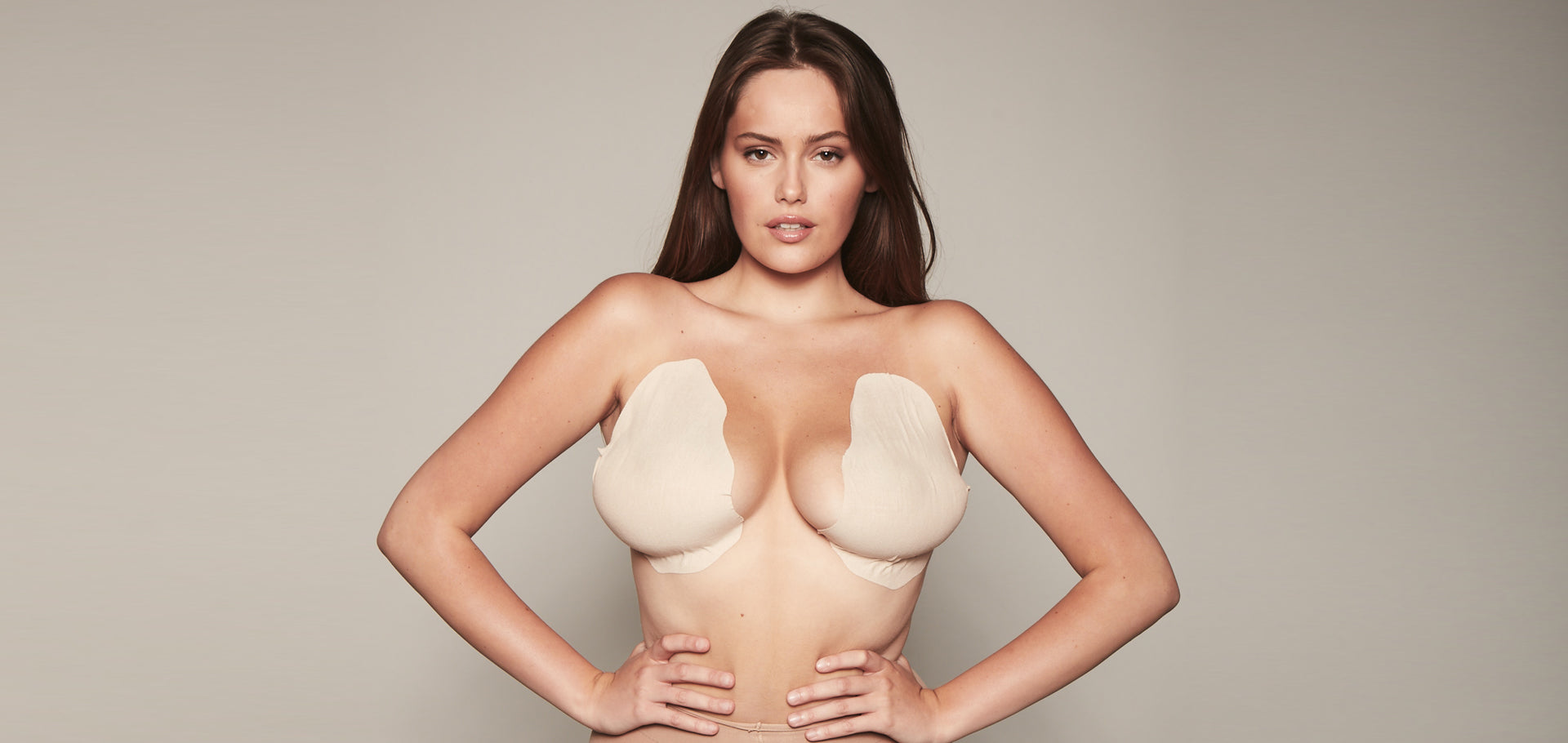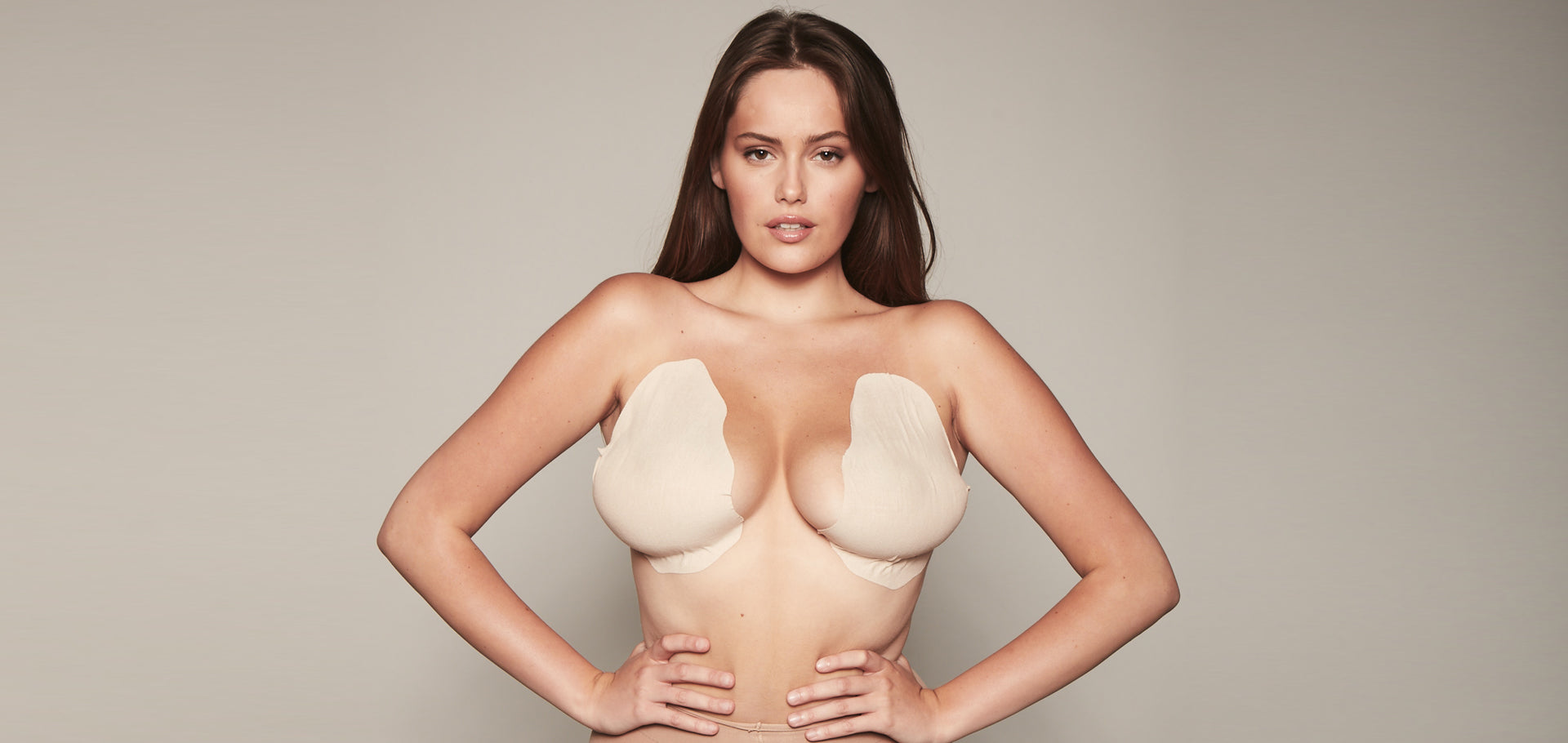 No-Shows can are guaranteed to last 3 months and tend to last most customers around 6 months with proper care. We even have customers who say they last for an entire year!
How do I apply my No-Show Nipple covers?
Make sure your chest is clean and free from oils, moisturizers, or perfume which can reduce the effect of the adhesive. Turn your petal inside out and then firmly cup and smooth over your nipple.
How do I take care of No-Show Nipple Covers?
Taking good care of your adhesive products will ensure that they last. After every use, we recommend rinsing with warm water and then allowing to air dry. Once your product is dry, re-apply the protective plastic film that it came with and store in its protective travel case.
Will they stay on if I sweat or its hot outside?
No-shows withstand moderate sweat. Wear together with our Game Changer Bra or Shape Tape and they are guaranteed to stay on no matter what the temperature outside and extreme perspiration.
Are they seamless? Do they show under clothing?
No-shows are seamless, our single layer of SkinMimic technology with precision thin edges blends seamlessly into the skin without leaving any visible outlines even under thin tops. The center is thicker for optimal coverage.
Do they work for sensitive skin?
No-show nipple covers use a medical grade water based silicone adhesive that is skin friendly, hypoallergenic and dermatologically approved! They are Zinc and Latex free!
Do they contain Zinc or Latex?
No, No-Show's are free from Zinc, Latex and any toxic chemicals.
Can I wear them if my nipples are pierced?
Yes, our No-Show's are nipple piercing friendly.